S-Line rear diffuser retrofit
This retrofit has been succesfully implemented and tested on mine A4 B9, and it's still active.
Spoiler S-Line black 8W0 807 521 S RU6 [187 €]

Chrome insert 8W0 853 551 3Q7 [200 €]

Support bracket for left terminal 8W0 807 347 A [25 €]

Support bracket for right terminal 8W0 807 348 B [25 €]

Left exhaust terminal 8W0 253 825 F [96 €]

Right exhaust terminal 8W0 253 826 F [96 €]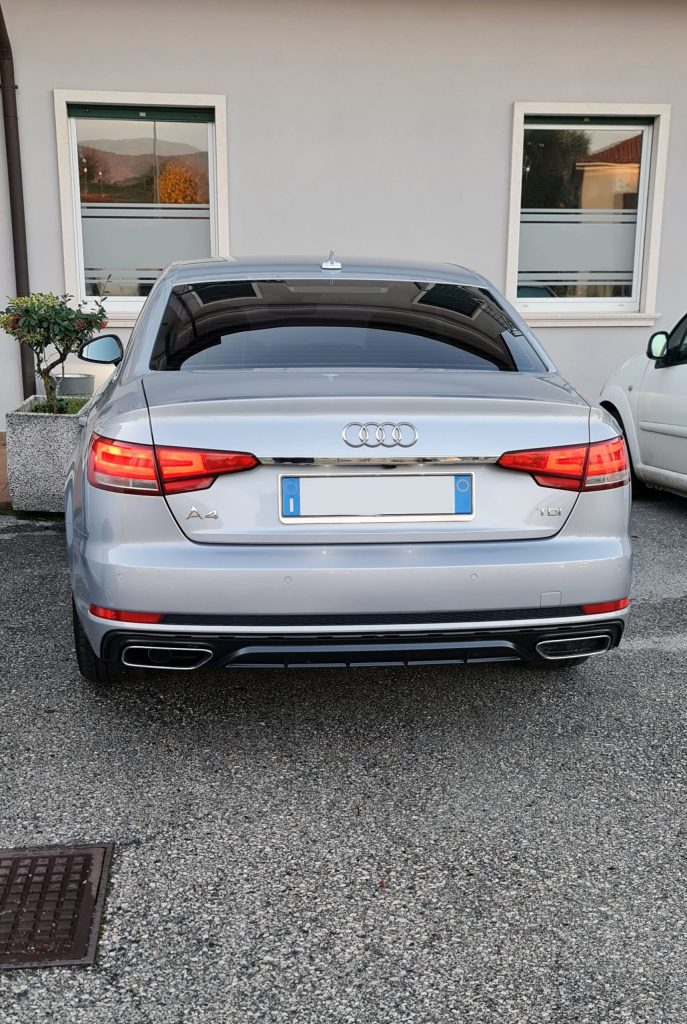 In order to retrofit the S-Line diffuser, you must already have the S-Line rear bumper. You can easily recognise it from the small honeycomb grill, watch the photo below.

Once you've ordered the part listed above, you need to unmount the rear bumper of course.
Watch the photo below to note the mounting points of the exaust brackets and diffuser.
The single \ double exaust pipe must be cut out about 10cm.